Silicon Facial Brush
Silicon Facial Brush
Facial cleansing and anti-aging brush
REGEN S-Vibe is the most sensational cleaning product for deep cleansing. The vibrating silicone bristles help to cleanse your skin from makeup residue and excess oil, while at the same time giving your skin a gentle massage and working as an anti-age device. The vibrations promote blood circulation and the skin becomes firmer and more radiant.
---
Download PDF file for S-Vibe.pdf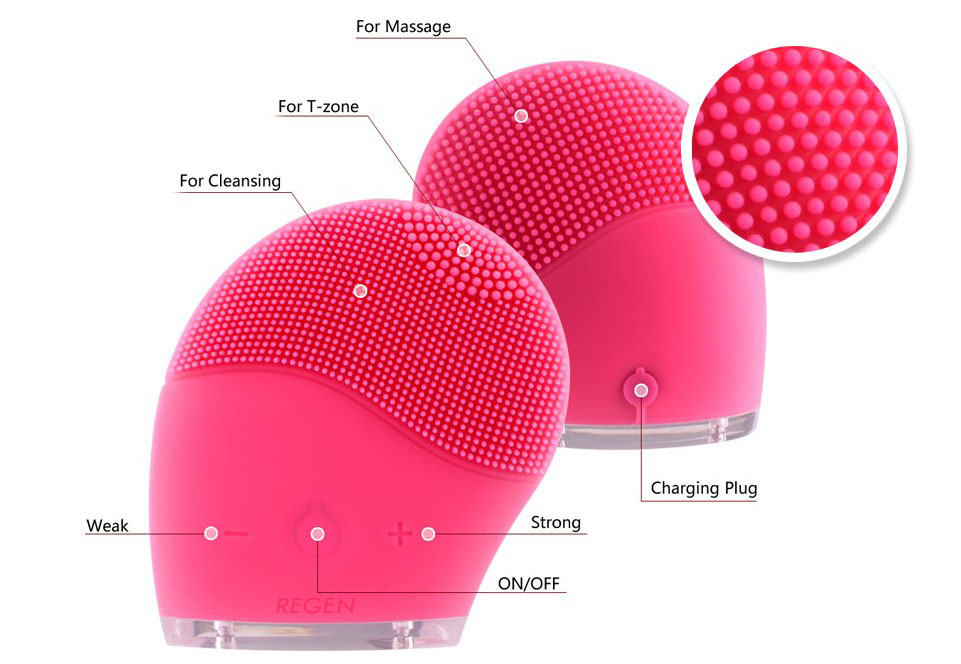 First step for a healthy and youthful skin
Deep Cleansing
This unique vibrating facial brush gently cleans the pores,
removes excess oil, dead skin cells and makeup from the skin.
Use it on a regular daily basis and you will love the feeling after every use!
Features:
Micro vibration: Vibrating small silicone bristles clean the skin deeply while the brush massages and
increases the circulation in deeper skin layers.
Easy to use: The brush shape is angled for better access to the T-area, the T-shaped area around your
eyes, nose, and lips.
Waterproof: The brush is made of high-quality silicone. The material is waterproof,
hygienic, anti-allergic and has a long shelf time.